Chronic Disorder Care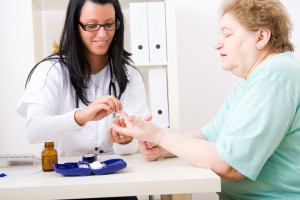 1st Stop Urgent Care is the first stop for patients with ongoing medical needs for a chronic disease or disorder.  Our physicians provide the high level of caring medical attention you need when facing a chronic disorder.  Of course our goal is to help you get on a course for a healthier life and move your health to a better place.
Chronic Diseases are the Leading Cause of Death and Disability in the United States
According to the Center for Disease Control and Prevention website "Chronic diseases – such as heart disease, stroke, cancer, diabetes, and arthritis – are among the most common, costly, and preventable of all health problems in the U.S."  At 1st Stop Urgent Care we want to help you with your chronic disease.
Here Are Some of the Typical Chronic Disorders We Help
Asthma
Cardiac failure
Chronic obstructive pulmonary disorder
Chronic renal disease
Coronary artery disease
Crohn's disease
Depression
Diabetes insipidus
Diabetes mellitus types 1 & 2
Dysrhythmias
Epilepsy
Glaucoma
Haemophilia
Hyperlipidaemia
Hypertension
Hypothyroidism
Multiple sclerosis
Parkinson's disease
Rheumatoid arthritis
Schizophrenia
Systemic lupus erythematosus
Ulcerative colitis
Call us today to find out how our physicians can help with your chronic disease.