Have an Emergency?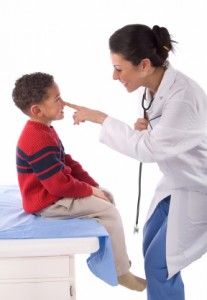 What should you do if you have an emergency?  You can call our office and speak with our nursing staff to find out whether you should be seen here or at the ER.  You can review a list of emergencies that should be given care at the ER here. In general, we can care for most of the urgent injuries and illnesses.  However, for major injuries and illnesses you should visit the ER or call 9-1-1.
If you believe we can help you here, it is recommended to call us first to make an appointment.  Often appointments can be immediate.  Please feel welcome to contact our staff at (310) 328-3421 and ask for recommendations.
Walk-ins are welcome too.  If you feel like your situation is quite urgent, please feel free to come into our office and a physician will see you as quickly as possible.